Consulting from the Future
Eight
Dimension
Eight Dimension, We understand the Digital Transformation importance of creating measurable plans. Our team helps business owners focus on the most efficient strategies to achieve goals, with clear-cut KPIs to gauge progress.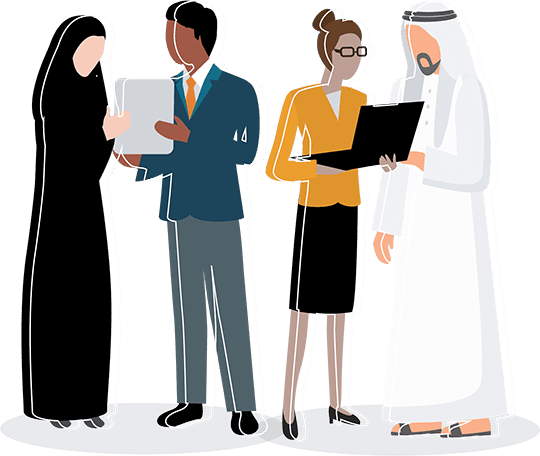 Services
We offer cross-cultural expertise that enables you to reach higher peaks and unlock future growth opportunities.Our highly versatile team of experts is highly qualified and absolutely dedicated to meeting your expectations, allowing us to offer value-added services that could help you thrive.
About Eight Dimension
We are a Qatari consulting firm seeking to make a difference in everything we do. We have Digital Transformation knowledge and experience and a unique approach to developing a performance of goals and challenges helping to empower companies, institutions, governments, and NGOs.
Eight Dimension desires to expand its capabilities to speed up projects that play a vital role in building strong and educated communities capable of making results-based decisions, activating the knowledge economy, and accomplishing actual results with economic and virtuous returns.
Since its start in 2021, the company has excelled in providing customers with satisfactory results, and it strives to continue to provide high-quality advisory services and effective solutions.
Where We can Help
A wide range of solutions that make you spend less time
Our Eight Dimensional
Strategies for solving business pain points
Identify the characteristics of each business' pain causes through applied engineering analyses.
Simplify and identify the sub causes of the business pains.
Apply both indirect and direct methods of measurement with the use of both human and computer brains.
Consolidate and systemize the findings.
Segment the root cause of main pains from the sub causes of the pain.
<
Rearrange and focus on solving the sub causes of business pains first by applying many tools and engineering methods.
Identify all related business patterns by conducting deep analyses of all connected and linked processes that might be causing the business pain.
We perform several studies to confirm that the applied solutions not only solve the respective business pains but are sustainable so that the business can achieve its goals.